MIRACLE SEED - PLANT THIS SINGLE SEED AND CHANGE YOUR LIFE



This started in 2007 with two very special dreams...the miracle seed dreams.

I took notes on how to prepare a very special seed that when germinated, will bring health, wealth, and happiness to the person who grows it. The dreams specifically said that only a single seed shall be planted and if it did not grow, to try again...and again. Each seed takes 2 weeks to prepare (I do this) after that we (my son and I) carefully pack the single seed in a special package and ship it to whoever wishes to try this.

Cost: In 2007 there was no charge for this service as we paid for the seeds, packing materials, and shipping costs, as it was pretty cheap to mail, even internationally.

Keeping with tradition, this service is almost free...all you need to do is send a site donation of any amount...doing it this way ensures that I do not get a thousand requests for seeds a day, and it's a secure way for you to send me the address you would like us to ship to. If you do not wish to do this, you can just send me a SASE to my mailing address below.

Please allow a few days for delivery...when you receive your single seed, all you need to do is plant it. I suggest starting it inside...I can't tell you any more, other than that it's very important to take very good care of it and make sure you check on it daily. Expect a miracle to follow...and that is all I will and can tell you on this

Here are the original 2007 dreams and some pictures of people that tried this in 2007 (before I got sick) now that I'm better, I hope to keep this going until I die.


Love,

Brian

Order by mail

Send a SASE (self addressed stamped envelope) to:

Brian Ladd

Attn: MS

1193 SE Port Saint Lucie Blvd

PMB# 194

Port Saint Lucie, FL 34952

You may include a cash donation in any currency if you wish. To confirm using GooglePay, send to this email address:

brianladd2017 at gmail dot com


If you wish to confirm using Bitcoin, this is my address.

bc1q56uygs7e25k0v73f64f00hejpynv7qw942zefu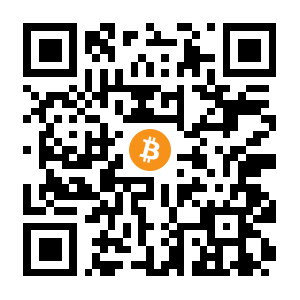 Other miracle seed photos

Information on the Miracle Seed Subliminal Audio session voiced by me...
As soon as you get your seed download this new subliminal audio session at subliminal-sleep.com

This subliminal session is almost free, you pay what you think it's worth.

This subliminal session, voiced by me, goes hand in hand with this single seed and hopefully will make a positive change in your life. Portions of this session also include the dream drawing themselves converted to sound using a process called melobytes, as far as I know, this has never been done to any self-help material.

This 9-hour session has 23 affirmations related to 2 dreams I had in 2007. I only did this for one year (as I got sick) but during that period there were hundreds of unexplained miracles that have happened to the person who planted and took care of this very special seed.